'Tattoos are for life…'
Most of us who have tattoos have been regaled with questions such as 'Are you sure…? It's a big decision… you know it's permanent, right?'.
Now, aside from the irksome nature of these comments, there is a deeper facet to the statement 'tattoos are forever.'
---
tat·​too | \ ta-ˈtü \ noun
plural tattoos
Definition of tattoo
1: a mark, figure, design, or word intentionally fixed or placed on the skin:
a: one that is indelible and created by insertion of pigment under the skin
b: one that is temporarily applied to the skin, resembles a permanent tattoo, and usually lasts for a few days to several weeks
c: one that is composed of scar tissue intentionally created by cutting, abrading, or burning the skin
2: the act of tattooing : the fact of being tattooed
The key word here is 'indelible'. A tattoo is a mark in the skin which cannot be removed. But, the skin itself is not a permanent article.
The tattoo only lives with a body until it dies, and shortly thereafter.
The imagery of modern and contemporary tattoos is loaded with visual language. Think of the iconic 20th and 21st century styles- japanese and traditional.
Skulls, roses, blossoms. These icons can be found woven into many modern tattoos. Tattooing didn't bestow the meanings on these images, but it certainly adopted them and developed them into a visual vocabulary all of its own.
These are images that speak of transience, of bloom and decay, of the fleeting impermanence of life. Even visions of nature resplendent in bloom can allude to this. Like the Dutch Masters; the subject is so sweet because decay is just around the corner.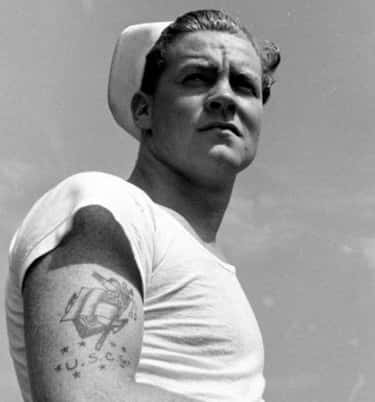 Many of the classic modern tattoo motifs have their roots in the culture of servicemen in the last century. In a life of travelling far from home, facing difficult and dangerous conditions these men faced great loss. Loss of life, of loved ones, and of their roots.
The tattoos served as a talisman of that which we hold dear, that which we know will go.
These timeless trends reflect our human sensitivities. Then as now these themes still, and always will apply. Transience is the core of our existence, and we adorn ourselves with homages to this by lighting up our skin with these icons.
A tattoo comes into being from abstract idea. It takes two to formulate it into existence. I craft; you heal. Then it goes and lives with you. It feels like it's permanent, but it's permanence is just one lifetime. The impermanence is the magic. We create the indelible, not the immortal.
In time, it becomes elements once again. Goes back into the mystic.
"Hark now, hear the sailors cry

Smell the sea and feel the sky

Let your soul and spirit fly

Into the mystic"

Van Morrisson- Into the Mystic